We've all experienced 'that moment' – the one where time stood still. Thousands of hours and miles behind the wheel are punctuated by periodic moments of automotive bliss, and therein lies the allure that draws us to fast cars. Quite likely your love of cars was built upon these cornerstone moments, and you look forward to another romp behind the wheel with these fond memories in mind.
The range of magical driving experiences vary wildly from road trip to back-road blitz, race-track fury to first date humor, checkered-flag glory to mother-in-law pay-back, police chase to drive-thru restaurant prank. But no matter the experience, at the end of the day a portfolio of good times is saved in the vault of your heart and mind. In essence, these memories define our love of driving and our subsequent love of cars.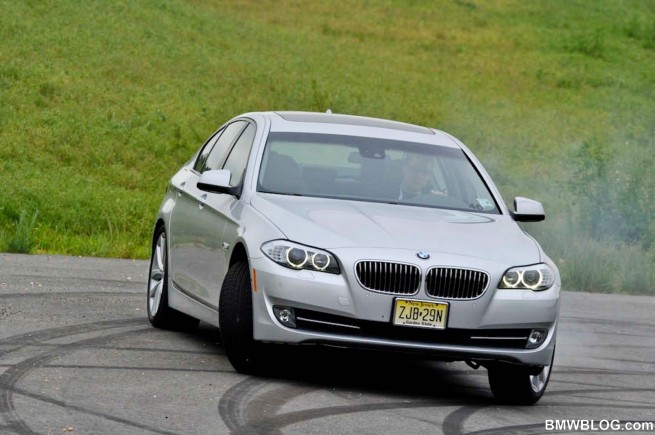 Now that we've all gathered around the camp fire, it's time to break out the whisky and let the good time stories roll. Since this was of my origination, I suppose it's my turn to tell the first story, so here it goes…

After several blissful years, it was time to part ways with my beloved E30. All that was left of her was an old set of shoes – the round metal and rubber kind. After posting a classified ad for the wheels and tires, a kind young man contacted me for their purchase.
Dead of winter in the Great Canadian North, a blustery snow storm rolled in just hours before our appointment time, leaving the roads fluffy and white. At 'T minus 5,' a bright red E30 325iX rolled into my driveway, throwing light down the narrow laneway. "I'll take 'em," he said, sliding his hand around one rim approvingly. We loaded the last four remnants of my E30 into his car and he jumped back behind the wheel, his wallet a little lighter.
Of course, two genuine car aficionados cannot cross paths without a bout of intense conversation. Pouring over every detail of the E30s we both adore, a mutual respect for these magnificent quasi-classics granted us an automatic kinship. 2 coffees and a spread of Greek food later, we set off from the neighborhood restaurant for our respective homes, the sun now fully set.
"Wait! How do I get back to the highway?" he blurted out, window half-down.
"Do you have winter tires on your iX?" I replied.
"Only the best for my snow machine."
"I'll show you back to the highway, but try to keep up!" I threw over my shoulder.
Cue the music and dim the lights, a very good time was about to ensue behind the respective wheels of our icy BMWs. With fresh Blizzaks installed on my E36 328iS, it was time to punish the snow. Engine warm, high beams on, heated seats warming and DTC off, I set course for the abandoned back roads linking up to the highway.
Feathering the throttle through second and third gear, my hands were a flutter keeping the tail inline. Fourth gear found plenty of traction thanks in part to rearward weight transfer, and the speedometer needle swung from left to right across the dash. Behind me followed a focused beast, its rear-biased all-wheel-drive gripping the snow through viscous couplings. The silent night was awakened by our angry engines spinning to redline; the glorious shrill of two inline-sixes filled the sky. As the landscape began to blur around us, we geared down and kicked the tail out turn after turn. Tall rooster tails of snow flew high, each snow flake fearing for its life. Counter-steering past every apex, our headlights fell off the road until the rear wheels were back in line; no matter as the moon shone brightly and lit the freshly fallen snow along the plowed up snowbanks. Given unlimited fuel and twisty roads, I would still be out there, gleefully drifting and gliding in a winter wonderland. Heater blasting with sunroof open, balancing the throttle at opposite lock – time stood still.
Alas, we ran out of road, and it was time for our Bavarian machines to part ways: playtime over. My newfound friend and I parked on a highway overpass to share a chuckle over our driving exuberance and say our final goodbye. As we both walked back to our cars, his red E30 started rolling down the overpass! "I need to fix that handbrake!" he yelled while sprinting to the open driver's door. Twenty feet from the opposite guard rail he jumped in and steered her clear of the impending paint job. That near-miss likely redlined his heart! Apparently not unlike his car, this man was full of personality. One last chuckle and I turned my car around, flashing my high beams in 'good bye.'
I savored my drive back home, sliding through glorious sweepers and 'S' bends until once again, the road finally ran out. Slowly pulling into my driveway, I turned the ignition off and sat in silence. Every star in the sky reflected off the glossy hood in front of me. Gripping the leather steering wheel, the stars aligned. I was sitting in my dream car, a well worn BMW of yesteryear. It had as much character as stone chips and I wouldn't have traded it for the world. An intoxicatingly blissful and exciting drive culminated into an automotive experience the likes of which exotic cars would stretch to match. I had just had my 'moment.'
What's yours? My marshmallow on a stick is about to catch fire and it's your turn to share the special drive that got you hooked. Tell us about the automotive tale that still makes you weak in the knees.
There's plenty of room for all of us in the comment section below.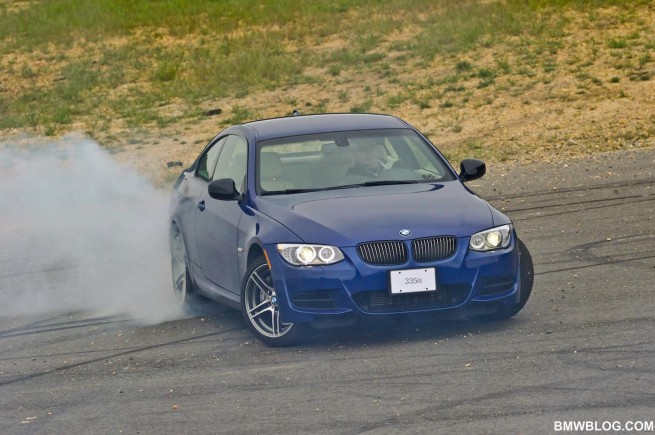 BMW BLOG